[ad_1]

This edition of International People Moves details appointments at FWD Group and Lloyd's of London.
A summary of these new hires follows here.
Hong Kong's FWD Group Names Former SiriusPoint CEO as Group CFO
Google AdS
FWD Group Holdings Ltd. announced the appointment of Sid Sankaran as managing director and group chief financial officer (CFO), effective Sept. 1, 2023, subject to regulatory approval. Sankaran will join the company as senior advisor from June 1, 2023.
Sankaran will become a member of the FWD Group Executive Committee and will report to Huynh Thanh Phong.
Sankaran succeeds Jon Nielsen, who will be pursuing a career opportunity in North America. Nielsen will remain with FWD Group until Aug. 31, 2023, including through its half-year results, to ensure a smooth transition.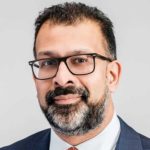 Sankaran has extensive global insurance and finance leadership experience. He currently serves on the Board of Directors at health insurance company Oscar Health, where currently he is acting as interim CFO.
Previously, he was the chairman and CEO of SiriusPoint from the company's inception and listing in 2021 until May 2022, having served as the chairman of the Board of Directors of Third Point Reinsurance Ltd. during its acquisition of Sirius Group.
Earlier in his career, Sankaran worked from 2010 until 2018 at American International Group, first as chief risk officer and later as CFO. Sankaran was a key member of the executive team that led AIG through its restructuring from government support and re-IPO as an independent company.
Prior to joining AIG, Sankaran was a partner in the Finance and Risk practice of Oliver Wyman Financial Services, where he led the company's Toronto office. He graduated with distinction from the University of Waterloo with a Bachelor of Mathematics majoring in actuarial science.
"We're very pleased to welcome Sid's leadership for the next stage in FWD's development as we cross our 10th anniversary year. Sid's extensive public company CFO, global insurance industry and listed company board experience will be a fantastic addition to our Group Executive team," commented FWD's CEO Huynh Thanh Phong.
FWD Group is a pan-Asian life insurance business with more than 10 million customers across 10 markets, including some of the fastest-growing insurance markets in the world. FWD reached its 10-year anniversary in 2023.
***
Lloyd's Names Beazley's Turk as Chief Underwriting Officer
Lloyd's, the marketplace for commercial, corporate and specialty risk solutions, announced the appointment of Rachel Turk in the new role of chief underwriting officer.
Google AdS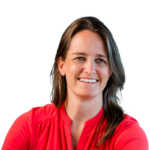 Turk will report to Lloyd's Chief of Markets Patrick Tiernan, and her start date will be announced in due course. She will be responsible for managing the performance of the Lloyd's market, including leading the underwriting function to support the Corporation of Lloyd's strategic goals. Turk will also be responsible for leading the discussion with all market stakeholders, including insurers, brokers, and customers on their sustainability strategies.
Turk joins Lloyd's from Beazley Plc where she spent over 14 years in management roles, including her latest position as group head of Strategy and Executive Committee member. Before this, she led the US Directors & Officers underwriting team at Beazley. She was formerly an equity analyst at JP Morgan Cazenove and is a qualified accountant.
Turk is a board member of the Lloyd's Market Association (LMA) and the London Market Group (LMG).
"I'm excited that Rachel is joining Lloyd's as our chief Underwriting Officer. Her stellar reputation in the industry, alongside her technical expertise and market knowledge, will be a huge asset to Lloyd's as we continue to enhance the performance of our market," commented Tiernan.
Topics
Excess Surplus
Underwriting
Lloyd's
Interested in Excess Surplus?
Get automatic alerts for this topic.
[ad_2]
Google AdS